Lighting Packages
Rock N Roll Rentals is the ultimate solution for all of your Lighting needs.
Browse popular combinations of Lights below, and be sure to check out the video demonstrations of our most popular lights in our Online Lighting Showroom.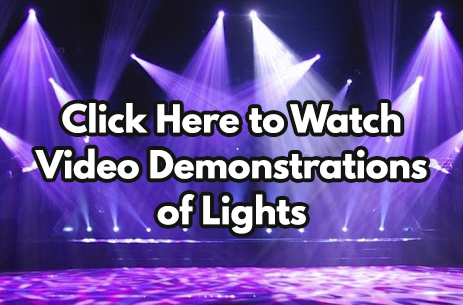 ---
Stage Lighting Pro
Details
Super bright stage lighting for big stages
Adjustable fixtures on each bar, put the light where it's needed
Light controller is very flexible and easy to program
This Package Includes:
Yorkville LP-LEDx Light Bar (2)
Two Light Stands
Yorkville LP-C12 Light Controller
Popular Additions to This Package:
Add ADJ ULTRAHEXPAR3 Uplights for $6 per fixture
Truss & Lighting
Details
Truss works well on stages or for big events where you need a pro set-up
Flexible Lighting setup, clamp on anywhere you want the lights!
Moving heads fixtures look amazing on top of the truss
This Package Includes:
2.5 Meter Truss Stands x 2
ADJ Inno Spot Pro Moving Head lights x 2
ADJ Dotz Par Uplights x 2
Popular Additions to This Package:
Add truss socks to cover the stands upon request!